Customising and Connectors
A common request from automotive OEMs is for specific connector types and pinouts to suit in-house cables for sensors and CAN etc. For smaller orders this can be done with break out boxes, for larger orders custom hardware can be created with custom PCBs, panels and hardware cases.
Break-out Box
Custom break-out box, adapts standard connectors to specific connector type and pin out.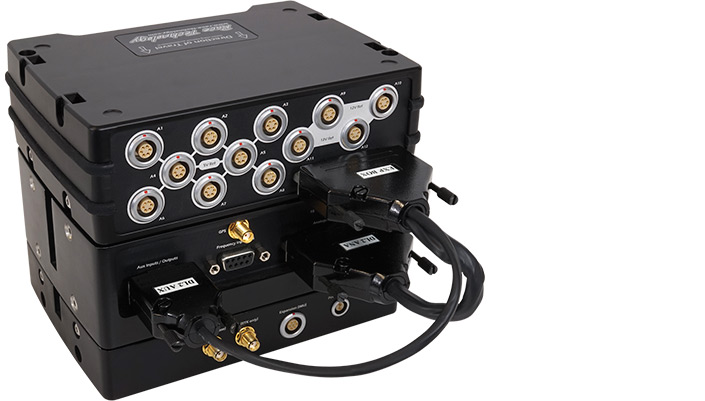 OEM SPEEDBOX INS and Data Logger
Modified SPEEDBOX MINI and data logger with LEMO connectors. Specific pin out and CAN
Other examples of customisation:
Adapting data loggers for specfic applications and environments
Boat Series Data Logger
Data logger mounted in a waterproof case. Waterproof connectors mounted to custom stainless steel panels and fully sealed. Supplied with custom quick release bracket.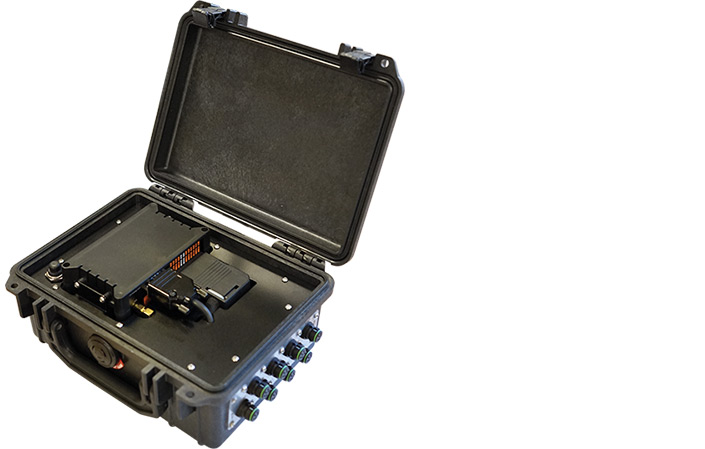 Data Logger
Custom data logger with additional water protection, specific connectors and custom branding.