Live telemetry during the event, via website or PC software, download logged data during the race from anywhere with an internet connection.
RT LIVE Motorsport is an online data logger, with data logged to the internet via a 4GLTE mobile data connection. Data files can be accessed over the internet and live telemetry data, including lap times, can be viewed live using a web browser and/or our PC software.

RT LIVE Motorsport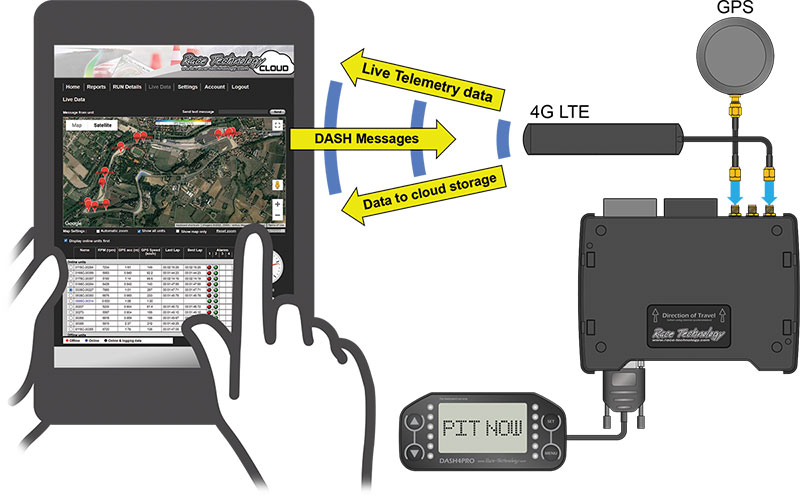 There are ongoing charges for the RT LIVE cloud data services;

for example, live telemetry data, data storage, sending notifications and reports.

The first 12 months all-inclusive are included for free when you purchase a unit. Each additional 12 months all-inclusive is available for £200 as an annual charge, or £500 for 5 years.
Recommended Additonal Product:
Synchronise Race Technology data (from a DL1 or RT LIVE) with GoPro video. See video alongside full data sets, including connected sensors and data from an attached ECU. Export videos with data overlays.


Quicksync - GoPro + RT Data Sync Licence